Thank you for your Referrals and Feedback!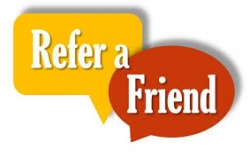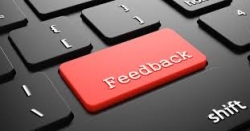 Your cart is currently empty
French Books for 5 - 7 yrs. Intermediate Readers
24 Collections - Approx. 165 titles
6 lines of text per page maximum
Colorful illustrations or real life images
Easy vocabulary and grammatical syntax
From $5.25 each

: Indicates that books in this collection are priced at $5.50 or less each.
Click on "See Titles" to display all titles in stock
Fiction Collections
L'Heure des Histoires
CE1




Short Text
Color Illustrations
$8.05 each

See all titles
La Minute
du Papillon




Approx. 24 page
Varied content
$5.95 each

See all titles

Les Classiques
du Pere Castor




15+ pages
Colorful drawings
$7.50 + each

See all titles

Le Coffre
a Histoires




Approx. 30 pages
About animals
$8.90 each
See all titles

Gafi Raconte
Level: Green




Approx. 32 pages
Level 2 of 3
2 pages of games
$7.70 each

See all titles

Lutin Poche
Level 2




Approx. 30 pages
Content rich stories
Level 2 of 4
On Sale $9.05

See all titles
Que d'Histoires
Level 2




Approx. 30 pages
Level 2 of 2
Colorful drawings
$6.25 each

See all titles

Mijade
Level 2




Approx. 24 pages
Best sellers books
Level 2 of 3
$9.50 each

See all titles

Toupie & Binou




24 pages
Sharp colors
Non tear pages
$6.65 each

See all titles

Penelope




Approx. 22 pages
2 pages questions & answers
$5.50 each

See all titles

Martine Raconte




Vocabulary rich
Suitable for classroom teaching
$5.50 each

See all titles
Clifford




24+ pages
Kids' favorite Red Dog stories
$7.50 each

See all titles

Mr. et Mme.




Approx. 38 pages
Small format
Lively drawings
$5.50 each

See all titles

Je Peux Lire


Approx. 30+ pages
Simple vocabulary
Colorful drawings
$7.50 each

See all titles

Ribambelle


30+ pages
Rich, easy vocabulary
$6.10+ each

See all titles

Les Belles
Histoires




Approx. 36 pages
Larger format
$8.10+ each

See all titles
Non Fiction Collections
50 Questions
sur les Animaux




Non fiction
Real life pictures
$5.25 each

See all titles

Mes Mini Docs
Non-Fiction




Non fiction - 24+ pages
Cursive type setting
$6.05 each

See all titles

Apprentis Lecteurs
Non-Fiction




Non fiction - 30+ pages
Real life pictures
$6.50 each

See all titles

Lire et
Decouvrir




Non fiction - 16 pages
Real life pictures
$6.50 each

Currently Unavailable
You may also be interested in: