Categories
Site Information
Product Details
Overview
Calligrammes
The poetry of the soldier-poet Guillaume Apollinaire
LDF Notes Unabridged version
---
---
Calligrammes

Prenez des lettres, des mots, des phrases. Disposez-les sur une feuille blanche de façon que les phrases, les mots, les lettres composent des figures. Plissez les yeux, et apparaissent une montre, une cravate, un jet d'eau. Associés l'un à l'autre, le dessin et l'écriture créent une forme neuve et intrigante. Et si la guerre de 14-18 accable le monde, dans le même temps, l'esprit nouveau surgit et souffle sur la poésie avec enthousiasme. Le poète-soldat Guillaume Apollinaire, de la pointe de sa plume-pinceau, ouvre des horizons : du jamais vu et du jamais lu. L'accompagnement pédagogique fait l'historique du calligramme, depuis les idéogrammes chinois jusqu'à la poésie contemporaine, en passant par les Djinns de Victor Hugo. Privilégiant cette forme singulière, le commentaire propose de nombreux exercices d'écriture, invitant à réinterpréter les poèmes d'Apollinaire. Par ailleurs, le contexte historique est précisément mis en relation avec la construction du recueil..

Notes LDF: Texte Intégral
Product Details
Author
: Guillaume Apollinaire
Editor
: Gallimard
Collection
:La Bibliothèque
Description: Soft cover - 222 pages

Related Products
Tell a Friend
Follow us
Need help?
Cart Contents
Foreign Language Store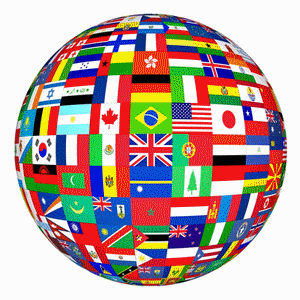 ForeignLanguage
Store.com
Available in:
French, Spanish, German, Italian, Russian, English-ESL & Latin
french.yabla

More Information - Subscribe
Free Demo
Also available in
German
&
Spanish
St Joseph School, Haiti


St. Joseph school, Haiti needs you! donate

We match 50% of every $1 donated
>>
Meet the students

>>
Project scope
>>
View latest updates
Sites We Like...

This business directory aims to offer a variety of services and products offered to the French community, in the United States. more...
Free Newsletter Sign Up
---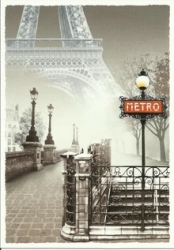 FrenchTasticalPostcards
Do you want to send a special personal hand written message to a special person from Paris? Well, we can do it for you!
more...


French books for children, teens and adults: 1,300+ different titles in stock & ready to ship