Categories
Site Information
Product Details
Overview
Kiffe kiffe tomorrow. (Same O' same O' tomorrow)
Doria is 15, she is sarcastic, knows everything about TV and has a head full of dreams that keep her awake at night. She lives alone with her mother since her Dad left them to go back to Morocco in search of a younger wife. But Doria refuses to give in this sad and dull life of hers and she is dead set on making the best out of it.

Doria is the voice of the suburbs. A novel full of humor and life.

LDF Notes: Faiza Guene is a French writer and director. Born in the suburbs of Paris, to parents of Algerian origin, she is best known for her novels including Kiffe Kiffe demain published in 2004 when she was 19 years old.
---
---
Kiffe kiffe demain.

Doria a quinze ans, un sens aigu de la vanne, une connaissance encyclopédique de la télé, et des rêves qui la réveillent. Elle vit seule avec sa mère dans une cité de Livry-Gargan, depuis que son père est parti un matin pour trouver au Maroc une femme plus jeune et plus féconde. Ça, chez Doria, ça s'appelle le mektoub, le destin. Alors autant ne pas trop penser à l'avenir et profiter du présent avec ceux qui l'aiment ou font semblant. Sa mère d'abord, femme de ménage dans un Formule 1 de Bagnolet et soleil dans sa vie. Son pote Hamoudi, un grand de la cité, qui l'a connue alors qu'elle était " haute comme une barrette de shit ". Mme Burlaud, sa psychologue, qui met des porte-jarretelles et sent le Parapoux. Les assistantes sociales de la mairie qui défilent chez elle, toujours parfaitement manucurées. Nabil le nul, qui lui donne des cours particuliers et en profite pour lui voler son premier baiser. Ou encore Aziz, l'épicier du Sidi Mohamed Market avec qui Doria essaie en vain de caser sa mère.

Kiffe kiffe demain est d'abord une voix, celle d'une enfant des quartiers. Un roman plein de sève, d'humour et de vie.

Notes LDF: Faiza Guene, auteur français d'origine algérienne est connue avant tout pour ses romans dont Kife Kiffe demain, paru en 2004 alors qu'elle avait 19 ans.
Product Details
Author
:
Faiza Guene
Editor
: Le livre de poche
Collection
: N/A
Description: Soft cover - 185 pages - 4.5 x 7 in.

Related Products
Reviews
Currently there are no reviews for this product. Share your opinion with others, be the first to write a review.
Add Your Review
Tell a Friend

&nbsp

&nbsp

Follow us
Customer Feedback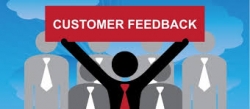 How are we doing? Send feedback

"Merci Christine du tres beau livre Culture Whisky qui m'est parvenu hier soir. Encore un beau livre francais via Lectures de France. Je ne vais pas hesiter a m'en server a l'avenir."
David C. Milwaukee, WI - Apr. 2014
---
"Book arrived promptly and exactly as described. "
Anis M. Winooski, VT - Mar. 2014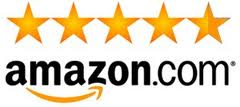 ---
"The seller was great to work with, and I will use them in the future."
Margie D. Oliver Springs, TN - Feb. 2014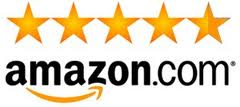 ---
"Excellent. I conduct a reading group called "Cafe Litteraire" that is run through the Alliance Francaise du North Shore, in Illinois. We have used Lectures de France to supply our reading selections for the past 5 years. The service we receive is excellent. Quotes are returned in a timely fashion and shipment is fast and easy. We have found that book and shipping prices are the best!
Denise R. Mt. Prospect, IL - Jan. 2014
---
"Thank you so much! We love your website and your products! French books are so hard to find!"
Rachel. N. Nashville, TN - Dec. 2013
---
"...merci Des habits du Pouvoir c'est un tres beau livre. Votre service etait excellent tres vite et bien fait. Je ne vais pas hesiter a me servir de lectures de France a l'avenir"
David C. Milwaukee, WI - Nov. 2013
---
"Arrived quickly in excellent condition and nicely-wrapped to boot. Thanks."
Eric M. Oakland, CA - Oct. 2013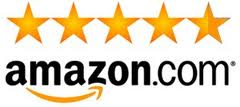 ---
"I really, really appreciate you helping me out and I will continue to buy novels from you and recommend you to other teachers."
Lauren W. Norcross, GA - Feb. 2013
---
Need help?
Cart Contents
Foreign Language Store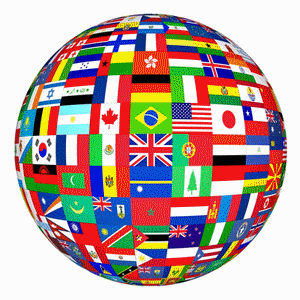 ForeignLanguage
Store.com
Available in:
French, Spanish, German, Italian, Russian, English-ESL & Latin
french.yabla

More Information - Subscribe
Free Demo
Also available in
German
&
Spanish
St Joseph School, Haiti


St. Joseph school, Haiti needs you! donate

We match 50% of every $1 donated
>>
Meet the students

>>
Project scope
>>
View latest updates
Sites We Like...

This business directory aims to offer a variety of services and products offered to the French community, in the United States. more...
Free Newsletter Sign Up
---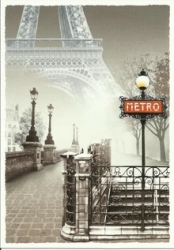 FrenchTasticalPostcards
Do you want to send a special personal hand written message to a special person from Paris? Well, we can do it for you!
more...
** Restrictions, Exclusions & Terms: Offer does not apply to all magazines, e-magazines, school licenses, and products available by subscription and all posters. Offer valid until July 14, 2014 for products in stock only - no back orders - no rain checks. Payment in full must be received at the time of order or before the end of the offer period: NO exceptions.
French books for children, teens and adults: 1,300+ different titles in stock & ready to ship