Categories
Site Information
Product Details
Overview
Daniel never talks and has no friends. Only the sea and its adventures lights his eyes. The sea is his entire life but Daniel has never seen the sea...One day, Daniel disappears...
Genre: daily life. Adventures at sea.

LDF Notes: This collection is a Special Edition which includes over 30 pages of activities to better understand the book and its theme.
---
---
Title recommended by the French Ministry of Education .

---
Titre Recommandé par le Ministère de l'Education Nationale.
---
---
Daniel est fils de la mer. Il a appris à la connaître, à travers un livre, "Sindbad le marin", mais il ne l'a jamais vue. Un jour, il part à sa rencontre. Grosse émotion, émerveillement� Jon, lui, est fasciné par l'étrange beauté du mont Reydarbarmur. Il y rencontre un petit garçon. Brève rencontre qui doit rester secrète. Cet enfant est-il le dieu vivant de la montagne?..

Genre: vie quotidienne. Aventures en mer.

Notes LDF: Une collection est une Edition Spéciale qui inclue plus de 30 pages d'activitïés diverses qui permettent de mieux comprendre le livre et ses thèmes.
Product Details
Author
:
JMG Le Clezio
Editor
: Gallimard Jeunesse
Collection
: Folio Junior
Description: Soft Cover - 112 pages

Related Products
Tell a Friend
Follow us
Need help?
Cart Contents
Foreign Language Store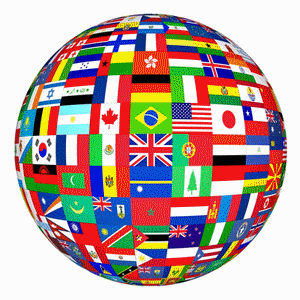 ForeignLanguage
Store.com
Available in:
French, Spanish, German, Italian, Russian, English-ESL & Latin
french.yabla

More Information - Subscribe
Free Demo
Also available in
German
&
Spanish
St Joseph School, Haiti


St. Joseph school, Haiti needs you! donate

We match 50% of every $1 donated
>>
Meet the students

>>
Project scope
>>
View latest updates
Sites We Like...

This business directory aims to offer a variety of services and products offered to the French community, in the United States. more...
Free Newsletter Sign Up
---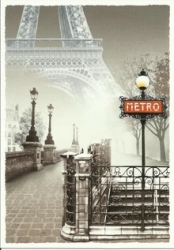 FrenchTasticalPostcards
Do you want to send a special personal hand written message to a special person from Paris? Well, we can do it for you!
more...


French books for children, teens and adults: 1,300+ different titles in stock & ready to ship