&nbsp
Your cart is currently empty
Earn 5% Rewards Points for every order placed on line, >> more info
French books for children, teens and adults: Testimonials
Some recent comments from our customers. Please let us know how we are doing AND how we may improve by contacting us at sales@lecturesdefrance.com. - Thank you.
Thank you. It is this kind of unparalleled service that keeps me coming back! I shop almost exclusively with you now because of your selection and customer service. Merci beaucoup !!
Jennifer K. Columbia, MO - Sep. 2016
"Hi Christine, The books arrived this week and are fantastic! My one-year old son already loves them -- your recommendations were spot-on and I so appreciate your taking the time to assemble a list of recommended books for him. Your website provides the largest selection of French board books I have been able to find, and I love that you're in the U.S. so I don't have to pay the ridiculous overseas shipping fees. I'm so happy to have run across your website and will be ordering more in the future! I would, and will, recommend this to anyone looking for French books. Please feel free to use this as a testimonial on your website. I look forward to doing business with you again and will be putting more titles on S...'s holiday "wish list" for our families! All my best,"
Lauren S. Chicago, IL - Sep. 2014
"Wonderful! I'll be looking out for the boxes. Thank you again for all your help. I'm sure I'll be ordering more next year!"
Brenda H. Raleigh, NC - Aug. 2014
"Merci Christine du tres beau livre Culture Whisky qui m'est parvenu hier soir. Encore un beau livre francais via Lectures de France. Je ne vais pas hesiter a m'en server a l'avenir."
David C. Milwaukee, WI - Apr. 2014
"Book arrived promptly and exactly as described. "
Anis M. Winooski, VT - Mar. 2014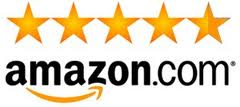 "The seller was great to work with, and I will use them in the future."
Margie D. Oliver Springs, TN - Feb. 2014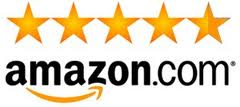 "Excellent. I conduct a reading group called "Cafe Litteraire" that is run through the Alliance Francaise du North Shore, in Illinois. We have used Lectures de France to supply our reading selections for the past 5 years. The service we receive is excellent. Quotes are returned in a timely fashion and shipment is fast and easy. We have found that book and shipping prices are the best!
Denise R. Mt. Prospect, IL - Jan. 2014
"Thank you so much! We love your website and your products! French books are so hard to find!"
Rachel. N. Nashville, TN - Dec. 2013
"...merci Des habits du Pouvoir c'est un tres beau livre. Votre service etait excellent tres vite et bien fait. Je ne vais pas hesiter a me servir de lectures de France a l'avenir"
David C. Milwaukee, WI - Nov. 2013
"Arrived quickly in excellent condition and nicely-wrapped to boot. Thanks."
Eric M. Oakland, CA - Oct. 2013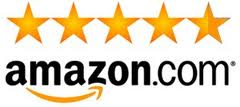 "I really, really appreciate you helping me out and I will continue to buy novels from you and recommend you to other teachers."
Lauren W. Norcross, GA - Feb. 2013
Terms: Purchase 3 books (any price) between now and Dec. 16, 2018, receive 20% off your entire order. Discount valid for all in stock products only, excludes all product by subscription (magazines,e-magazines, rentals...), clearance and markdown products, posters, and games -
*: Now until Feb. 22, 2017 - Coupon sent by email - No purchase necessary - Must be a registered customer of Lectures de France to refer a teacher - Coupon sent by email & valid for 60 days after issuance - Send referral information by email to sales@lecturesdefrance.com - Coupon issued after referral email verification - Limit 1 referral by registered customer - 15% discount not valid for all product by subscription (magazines,e-magazines...), clearance and markdown products, posters -