&nbsp
Your cart is currently empty
Earn 5% Rewards Points for every order placed on line, >> more info
Je m'en vais. [Jean Echenoz]
SKU:
9782707317711
Stock:
1
---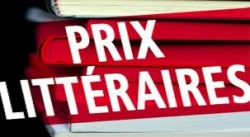 View all literary prizes available on our site
Je m'en vais.
" Je m'en vais ", ce sont les premiers mots prononcés par le héros du roman d'echenoz, qui vient de décider de quitter sa femme.
Ce sont également les derniers mots du livre, émis par ce même héros lorsque, après une année d'errance et d'aventure, le coeur brisé, il revient hanter ce qui fut le domicile conjugal.
La boucle est bouclée, la révolution est terminée, la parenthèse se ferme, le héros a simplement un peu vieilli. Il a connu des aventures qu'on dirait palpitantes à cause des dérèglements de son muscle cardiaque, il est allé jusqu'au pôle nord pour récupérer un trésor d'ancien art esquimau, il a été volé et voleur, escroc et escroqué, séducteur et séduit, il a vécu. Il ne lui en reste qu'un vague malaise et un essoufflement...
De livre en livre, depuis le méridien de greenwich, paru il y a vingt ans, Jean Echenoz s'est fait le cartographe de son temps. de ses séismes, de ses catastrophes, de son imaginaire, de ses objets, de ses rêves et de sa longue glissade hors du réel : dans les images, dans les fantasmes, dans les rêveries de conquête, dans l'éloignement de soi et des autres. Je m'en vais, c'est aussi la formule d'adieu d'un siècle bien incapable de savoir où il va et qui oublie même de se poser la question. il s'en va, c'est tout.
Genre: Roman. Prix Goncourt 1999

Notes LDF: Format poche
Author: Jean Echenoz
Editor: Les Editions de Minuit
Published: 2001
Description: Paperback - 256 pages - 7 x 4.5 in
Reviews from around the literary world:
Je m'en vais
Mais qui va donc récupérer la cargaison de la Nechilik, véritable mine d'or perdue dans les glaces de l'Arctique depuis des décennies ? Ferrer ou Baumgartner ?
"Je m'en vais", sont les premiers mots du roman. Ferrer quitte sa femme et l'enfer quotidien qu'avait fini par devenir sa vie de couple. Six mois plus tard, nous le retrouvons en partance pour l'Arctique. La suite du récit s'applique à nous raconter ce qui s'est passé entre ces deux événements, et les conséquences qui en résultent... Car Ferrer n'est pas le seul intéressé par la cargaison d'objets d'art de la Nechilik, échouée en Arctique depuis une bonne quarantaine d'années. Baumgartner et lui vont donc tout faire pour s'accaparer ce "trésor", allant jusqu'à des procédés peu catholiques...
Même si le roman met un peu de temps à décoller, la deuxième partie, pleine de rebondissements, éclaire toutes les zones d'ombre initiales, donne aux personnages une nouvelle épaisseur. Car en effet s'il y a bien une originalité de ce texte à mentionner, c'est la manière de traiter les personnages. Le narrateur nous brosse leur portrait à grands traits : plus que des êtres humains, ce sont des ombres, des silhouettes. Certains, comme Bérengère, ne se distinguent une caractéristique marquante : un parfum très capiteux, pour ce qui est de la jeune femme".
Prendre sa vie en main ou subir et s'en aller ailleurs....
"Tres bien ecrit, BIEN DOCUMENTE intrigue bien montée, gagne à etre lu une 2EME FOIS. LE PRIX EST BIEN MERITE.A LIRE. IL EN RESTERA QUELQUE CHOSE"
Currently there are no reviews for this product. Share your opinion with others, be the first to write a review.
Terms: Purchase 3 books (any price) between now and Feb. 28, 2017, receive a coupon worth 20% off your next order - Coupon sent by email to your registered email address - Must be a registered customer of Lectures de France - Coupon valid until Dec. 31, 2017 - Coupon must be redeemed before Dec. 31, 2017 & has no cash value - Limit 1 coupon per registered customer - 20% discount not valid for all product by subscription (magazines,e-magazines...), clearance and markdown products, posters -
*: Now until Feb. 22, 2017 - Coupon sent by email - No purchase necessary - Must be a registered customer of Lectures de France to refer a teacher - Coupon sent by email & valid for 60 days after issuance - Send referral information by email to sales@lecturesdefrance.com - Coupon issued after referral email verification - Limit 1 referral by registered customer - 15% discount not valid for all product by subscription (magazines,e-magazines...), clearance and markdown products, posters -