&nbsp
Your cart is currently empty
Earn 5% Rewards Points for every order placed on line, >> more info
Sing French, Learn French (Book w/ CD)
SKU:
9780990723639
Stock:
5
---
Teaching French through Songs
About the workbook

170-page workbook with chapters covering all 14 songs on the album [see below], including an Answer Key in the back.
Each chapter includes the song's lyrics, a detailed explanation of the grammar rule it teaches, fun activities & exercises, a vocabulary list, and helpful tips and tricks that go beyond what is covered in the songs. The workbook is available with English instructions. With this workbook, learners can put the songs into practice to hone their French and fully grasp each lesson.
About the CD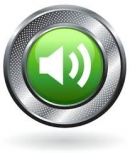 [Listen to Song 1 and Song 2 , click back arrow to return to this page]
Catchy and enjoyable to listen to, these 14 songs can easily complement a traditional classroom lesson or serve as a fun activity at home or on the go!
Covering a wide range of grammar and vocabulary, learners from beginner to intermediate level will develop their language skills and find that textbook concepts naturally begin to make sense, as easily as a song on the radio gets into your head. Paired with the workbook, these songs are a proven and fun way to retain French lessons.
Lesson 1: Days and Months
Lesson 2: Colors
Lesson 3: Asking a Question
Lesson 4: Personal Pronouns and the Verbs Etre and Avoir
Lesson 5: The Present Tense of -er Verbs
Lesson 6: Plural Forms of Nouns and Adjectives
Lesson 7: Expressions with Etre and Avoir
Lesson 8: Negation
Lesson 9: The Imperfect Tense
Lesson 10: The Past Tense
Lesson 11: The 14 Verbs that Use Etre in the Past Tense
Lesson 12: The Prepositions chez, à, au
Lesson 13: Prepositions of Place
Lesson 14: Common Mistakes
Each book/CD set includes:
14 original tunes covering an array of everyday subjects
A CD recording of the songs that provides a model of proper pronunciation and rhythm
Simple musical scores that parents and teachers can use to accompany young learners
English translations for each song and suggested actions
Pop in the 25 minute CD and listen as your child sings along in French with other kids on the recording, belting out these delightful tunes and learning about everyday subjects at the same time.
Whether you're an educator, parent, babysitter, or caregiver, you'll be amazed at how quickly kids, catch on to French when music is the medium!
Author: Frank Brichet
Editor: N/A
Collection: More French Learning Resources -
Description: Book: Soft Cover - 170 pages - 8.5 x 11in // CD: 25 minutes
Terms: Purchase 3 books (any price) between now and Dec. 16, 2018, receive 20% off your entire order. Discount valid for all in stock products only, excludes all product by subscription (magazines,e-magazines, rentals...), clearance and markdown products, posters, and games -
*: Now until Feb. 22, 2017 - Coupon sent by email - No purchase necessary - Must be a registered customer of Lectures de France to refer a teacher - Coupon sent by email & valid for 60 days after issuance - Send referral information by email to sales@lecturesdefrance.com - Coupon issued after referral email verification - Limit 1 referral by registered customer - 15% discount not valid for all product by subscription (magazines,e-magazines...), clearance and markdown products, posters -