&nbsp
Your cart is currently empty
Earn 5% Rewards Points for every order placed on line, >> more info
Mes amis devenus.
JC. Mourlevat
SKU:
9782266276504
Stock:
3
---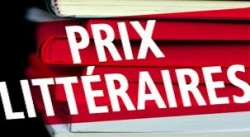 View all literary prizes available on our site
Mes amis devenus.
Que reste-t-il de nos beaux jours?
Qu'avons nous fait de nos rêves ?
Que sont nos amis et nos amours devenus ?
Lorsque Jean a mentionné l'idée d'un week-end de retrouvailles, Silvère a d'abord renâclé. 40 ans plus tard, à quoi bon ? Observer sur le visage des vieux amis le reflet de sa propre décrépitude ? Merci bien. Seulement Silvère est là qui les attend, au débarcadère du port d'Ouessant. Dans quelques minutes, le bateau accostera et ils en descendront : Jean, bien sûr, mais aussi Lours', le géant triste, Luce, la fantasque, et Mara, Mara surtout, dont il n'est pas sûr d'être complètement guéri. Passé et présent se confondent, espoirs et regrets, alors que le club des cinq s'apprête à se reformer...
Ce titre a reçu le Prix Littéraire des Lycéens et Apprentis des Hauts-de-Seine.
Commentaires de lecteurs
Nostalgique
Une émotion discrète, un style simple et juste pour une évocation d'un passé à 5 têtes ... des retrouvailles ... de la joie ... de la tristesse J'ai aimé cette plongée dans le passé qui m'a rappelé mon adolescence.
Gros coup de coeur !
Jean et Sylvère se sont rencontrés sur les bancs du lycée et ne se sont plus jamais quittés depuis. 40 ans plus tard, et sur l'initiative de Jean, ils organisent des retrouvailles sur l'île d' Ouessant avec leurs amis d'antan. Ils seront 5 et il y aura donc Jean, Sylvère, Lours, Luce et Mara.
Sylvère partira sur place le premier pour tout mettre en place et tandis qu'il guette depuis l'embarcadère l'arrivée du ferry, Sylvère se remémore ses souvenirs de jeunesse dans lesquels il nous présente tour à tour ses amis et les circonstances de leurs rencontres. Il évoque l'impatience de ces retrouvailles mais aussi sa crainte que la décrépitude de ses amis ne le renvoie à son propre délabrement.
On en apprendra donc beaucoup sur la personnalité de chaque protagoniste tout au long de ce livre et ce n'est que dans le dernier tiers que les retrouvailles auront lieu.
Jean-Claude Mourlevat prend son temps pour planter le décor et décortique chacun de ses personnages. Il nous sert une brochette de magnifiques portraits et c'est avec grand regret que j'ai quitté chacun d'eux à la fin de ma lecture. Ce livre est un roman empli de nostalgie, d'amour, d'amitié et de sincérité.
L'amitié comme il en existe si peu, celle qui résiste au temps qui passe et l'amour aussi, l'inoubliable, celui qui vous marque au fer rouge, fort, puissant, indélébile.
Magnifique lecture ! Un gros coup de coeur pour moi. Merci Jean-Claude Mourlevat de trouver les mots si justes pour nous toucher autant.
Currently there are no reviews for this product. Share your opinion with others, be the first to write a review.
Terms: Purchase 3 books (any price) between now and Feb. 28, 2017, receive a coupon worth 20% off your next order - Coupon sent by email to your registered email address - Must be a registered customer of Lectures de France - Coupon valid until Dec. 31, 2017 - Coupon must be redeemed before Dec. 31, 2017 & has no cash value - Limit 1 coupon per registered customer - 20% discount not valid for all product by subscription (magazines,e-magazines...), clearance and markdown products, posters -
*: Now until Feb. 22, 2017 - Coupon sent by email - No purchase necessary - Must be a registered customer of Lectures de France to refer a teacher - Coupon sent by email & valid for 60 days after issuance - Send referral information by email to sales@lecturesdefrance.com - Coupon issued after referral email verification - Limit 1 referral by registered customer - 15% discount not valid for all product by subscription (magazines,e-magazines...), clearance and markdown products, posters -