&nbsp
Your cart is currently empty
Earn 5% Rewards Points for every order placed on line, >> more info
Lame de fond.
Linda Lê
SKU:
9782757833070
Stock:
3
---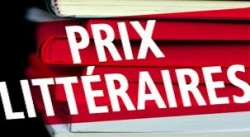 View all literary prizes available on our site
Lame de fond.
Depuis son cercueil au cimetière de Bobigny, Van monologue. Sur sa vie qui a basculé à cause d'une lettre et sur les trois femmes qu'il a laissées derrière lui : Lou, son épouse un peu banale, Laure, sa rebelle de fille, et Ulma, sa fascinante demi-sœur. Tour à tour, les membres de ce quatuor bien cabossé font leur introspection, portés par l'amour, qu'il soit familial, conjugal ou passionnel.
Genre: Roman.
Cet ouvrage était finaliste du Prix Goncourt et Prix Goncourt des Lycéens en 2012.
Notes LDF: Format poche
Extrait
"Je n'ai jamais été bavard de mon vivant. Maintenant que je suis dans un cercueil, j'ai toute latitude de soliloquer. Depuis que le couvercle s'est refermé sur moi, je n'ai qu'une envie : me justifier, définir mon rôle dans les événements survenus, donner quelques clés pour comprendre les tenants et les aboutissants de ce qui n'est qu'un fait divers. Je n'ai pas un penchant au regret, mais il me faut faire mon examen de conscience, si inutile qu'il soit désormais. Le souvenir que je laisse est celui d'un partisan des solutions hybrides, habitué à ajourner, soucieux de n'exaspérer personne, de ne pas empirer les choses en manquant de diplomatie. Je ne suis pas un de ces vieux hiboux formalistes, ni un de ces faiseurs d'embarras toujours persuadés d'être supérieurs à tout le monde. Non, j'ai veillé à ne pas incommoder mes proches, pas seulement par horreur des dissensions domestiques, mais parce que je ne suis pas un homme à problèmes. Rien n'est aussi précieux pour moi que la paix de l'esprit, et j'aurais tant voulu atteindre à la quiétude malgré les coups durs. J'en ai connu, des tempêtes sous mon crâne. Peut-être dans une vie antérieure ai-je commis des actions condamnables, et j'ai dû payer ces fautes pendant mes cinq décennies d'existence. Je n'ai aucune croyance, pas plus en un Dieu châtieur qu'en un quelconque Éveillé plein de mansuétude. Les enseignements bouddhistes m'ont été sans profit, je n'ai retenu de mes études des Sermons de Bossuet que des leçons de style. Ma propension au spiritualisme, en dépit de mon irréligion, m'a amené à accorder la primauté aux questions qui dépassent l'entendement humain. J'ai tenté de percer les mystères de la téléologie, demandé aux sensualistes de me procurer la jouissance de l'esthétique, aux romantiques de me douer d'une aspiration vers l'infini. J'ai incorporé la substantifique moelle des proses les plus roboratives pour gagner en force d'âme mais, tel un serpent qui se mord la queue, j'ai échangé des doutes contre une science guère susceptible de m'aider à démêler mes écartèlements. J'ai cultivé assidûment les lettres dans l'espoir d'y trouver, sinon du bonheur, du moins un vif goût pour les surprenantes inventions. Il m'en reste quelques débris fragmentaires, étoiles distantes qui clignotent encore - dans cette galaxie, Vautrin voisine avec Mme Verdurin, Molloy avec Bardamu, Ah Q avec Sganarelle, Achab avec Salomé, Philoctète avec Ophelia... Liste non exhaustive à laquelle il conviendrait d'ajouter les personnages secondaires que j'ai eu plaisir à classifier (travail de bénédictin parfaitement absurde). Mais tout s'est mélangé dans ma pauvre tête...."
Commentaires de lecteurs
Drame familial vu de l'intérieur.
Livre à 4 voix. Linda Lê dépeint minutieusement l'univers psychologique d'une famille composée de Van, le mari, Lou, sa femme, Laure, sa fille et Ulma, sa maîtresse. Tour à tour, chaque personnage prend la plume pour donner sa vision de ses rapports avec les 3 autres. Belle prouesse même si parfois le récit s'enlise quelque peu.e petit livre est juste un bijoux de poésie qui vous fait voyager mais vous fait voir la vie autrement en vous susurant une jolie façon de l'aborder. Une vision qui m'a donnée une nouvelle façon de cuisiner.
Très bien
Belle histoire, originale. La façon de la raconter est aussi très originale et les personnages évoluent et régissent d'une manière tres proche des personnages de la vie de tous les jours, et c'est bien,
Currently there are no reviews for this product. Share your opinion with others, be the first to write a review.
Terms: Purchase 3 books (any price) between now and Feb. 28, 2017, receive a coupon worth 20% off your next order - Coupon sent by email to your registered email address - Must be a registered customer of Lectures de France - Coupon valid until Dec. 31, 2017 - Coupon must be redeemed before Dec. 31, 2017 & has no cash value - Limit 1 coupon per registered customer - 20% discount not valid for all product by subscription (magazines,e-magazines...), clearance and markdown products, posters -
*: Now until Feb. 22, 2017 - Coupon sent by email - No purchase necessary - Must be a registered customer of Lectures de France to refer a teacher - Coupon sent by email & valid for 60 days after issuance - Send referral information by email to sales@lecturesdefrance.com - Coupon issued after referral email verification - Limit 1 referral by registered customer - 15% discount not valid for all product by subscription (magazines,e-magazines...), clearance and markdown products, posters -